Where to Buy Qualified Railroad Spikes?
Railroad spike is used to secure rail and base plate to railroad sleeper in the track, and maintain the fixed between the two rail tracks. Due to such important role, where to buy qualified railroad spikes? Then I'll have a brief introduction about buying aspects when selecting qualified railroad spikes from types, materials, service and price.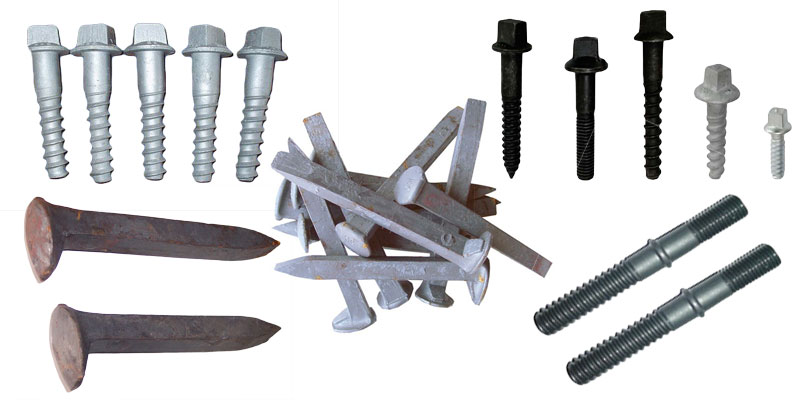 Types of Railroad Spikes
First of all, types of railroad spikes should be considered, there are two common types on the market: dog spike and screw spike.
Dog Spike
The dog spike is used to fasten T-shaped rail road track to wooden sleepers, mainly used in North America. The common track spikes are the 5/8"*6" and the 9/16"*5-1/2" for smaller rail sections, and they are usually secured in either 200 lb. kegs or 50 lb. kegs. Rail dog spikes provide a strong, simple and inexpensive solution to securing rail track.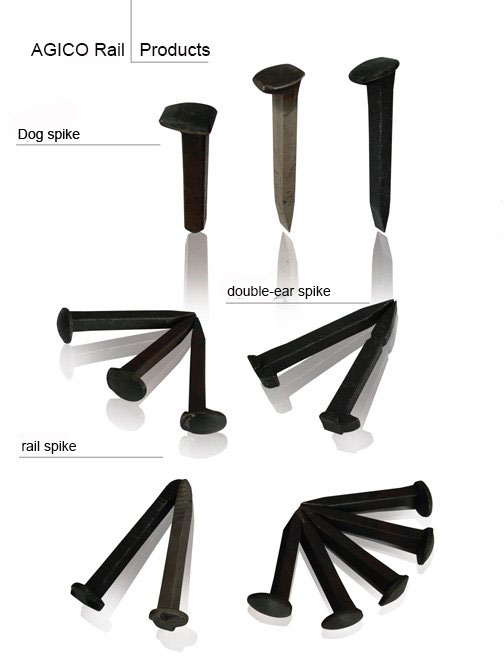 Screw Spike
Railway screw spikes are usually used to fasten railway ties or sleepers and they also can be used in conjunction with plastic ferrules, casted into concrete ties /sleepers. Rail screw spikes can be various in thread profiles, lengths, diameters and drive heads based on specific geographic requirements. Screw spike can be generally divided into 4 types: Ss series sleeper screw, square head screw spike, hexagon screw spike and double-head screw spike.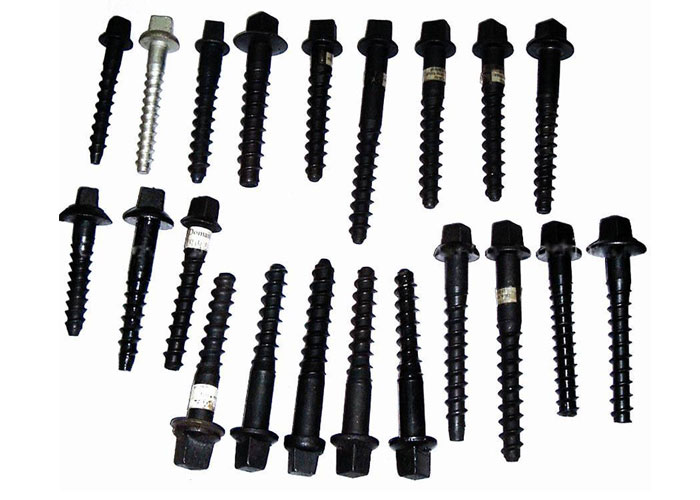 Materials and Quality Control of Railroad Spikes
The material of railroad spike on the market is mainly carbon steel like Q235 carbon steel, Q 345B carbon steel, Q345D carbon steel, 45# (GB standard) carbon steel, 40Cr steel, 35CrMoA steel and20MnTiB. Before purchasing the railroad spike, it is necessary for you to select suitable materials.
Quality control is also an important factor when purchasing railroad spikes. The common certificates include CRCC, ISO and so on.
Service of Railroad Spikes
A wide range of service like sampling service, packing and transportation service, after-sales service should be taken into consideration. Making sure whether the manufacturer can provide the right service you want.
Price of Railroad Spikes
As a purchaser, there are two principles when selecting products: an optimal quality, at the same time, the lower price.
Comprehensive above factors, and then find several appropriate manufacturers to have a comparison and analysis. As one of the manufacturers of railroad spike, I'd like to list the competitiveness of AGICO from the above aspects to help you make better analysis more conveniently.
| | |
| --- | --- |
| Type | It can be divided into two types, include screw spike and dog spike, the main types like dog spike, Ss series sleeper screw, Hexagon screw spike, Double-head screw spike, Square head screw spike, etc. |
| Material | Carbon steel |
| Standard | GB, DIN, ISO, ANSI/ASTM, B7, BS, JIS etc. |
| Size | 8mm-16mm or non-standard as requested. |
| Surface | Plain, black, hot dipped galvanized, or sherardized, etc. Or according to customers' requirements. |
| Quality | AGICO passed the CRCC certification of the Railway Ministry and won ISO9001 certificate of international quality management system. All products are through strict quality control. |
| Project | It successfully exported series of products to over 50 overseas export destinations of more than 30 countries. |
| Package | Package methods including bulk in carton, then on pallet, or according to customers' requirement. |
| Sample | Free |
Get in touch now
We receive enquiries in English, Español (Spanish), Русский язык (Russian), Français (French) and العربية (Arabic). Our professional team will reply to you within one business day. Please feel free to contact us!