Hook Twin Tie Plate
Hook twin tie plate is a kind of tie plate which is produced to standard AREMA design. It is used for turnout positioned behind the switch bottom. Hook twin tie plates are used in pairs to a single tie to ensure the tie spacing and they can fit almost any rail section with slotted hole. The standard AREMA thickness of 3/4" and 1" thick are the most popular in the market.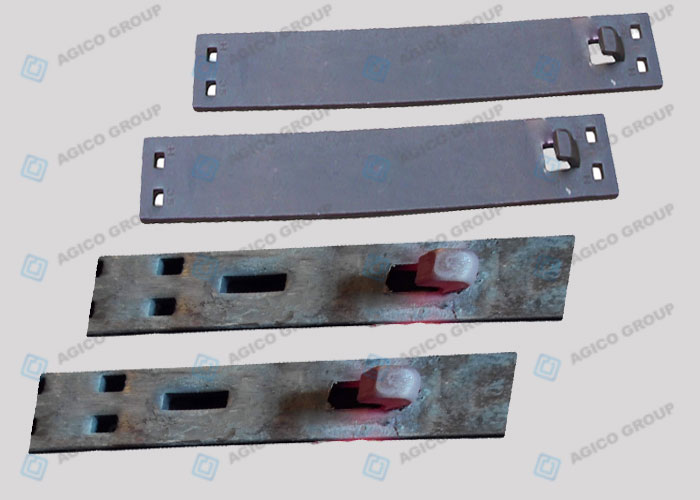 AGICO is professional manufacture of hook twin tie plates, paying great attention to every detail from the production to the final packaging. What's more, we have especial workshop for HTTP with modern production lines and we are capable of producing such products for 1000MTS annually.
AGICO Hook Twin Tie Plates—Strengthen Witness
AGICO is the 1st AREMA hook twin tie plate producer of both 3/4'' and 1'' thick in China.
Fixed vendor for A&K USA for over 10 years. High quality products with most competitive price.
We have over 30 working staff only responsible for HTTPs. Focus on every steps, especially the hole making and hook making process, aiming to ensure final good quality.
Special quality control team for the testing and inspection in process as well, especially on the finished products, following strict quality rules and system.
Up to now, our leading customers for HTTP are in North America, especially US market, following AREMA standard, with 3/4'' and 1'' thick is pretty popular.
With dedicated and professional working attitude, we have never got any complaint or dissatisfaction from our buyers up to now.
AGICO Available Hook Twin Tie Plates
Available varieties for 3/4'' thick hook twin tie plate: L23, L27, L31, LR23, LR27, LR31, H23, H27, H31.
AREMA 3/4'' thick HTTPs
Model
Unit Weight(KG)
L23
8.53
L27
10.07
L31
11.61
LR23
8.53
LR27
10.07
LR31
11.61
H23
8.66
H27
10.21
H31
11.75
H35
13.29
Available varieties for 1'' thick hook twin tie plate: L29, L33, L37, LR28, LR32, LR36, H29, H33, H37, H41.
AREMA 1''thick HTTPs
Model
Unit Weight(KG)
L29
13.93
L33
15.97
L37
18.01
LR28
13.42
LR32
15.46
LR36
17.5
H29
14.12
H33
16.16
H37
18.2
H41
20.24
Hook Twin Tie Plate Inspection Center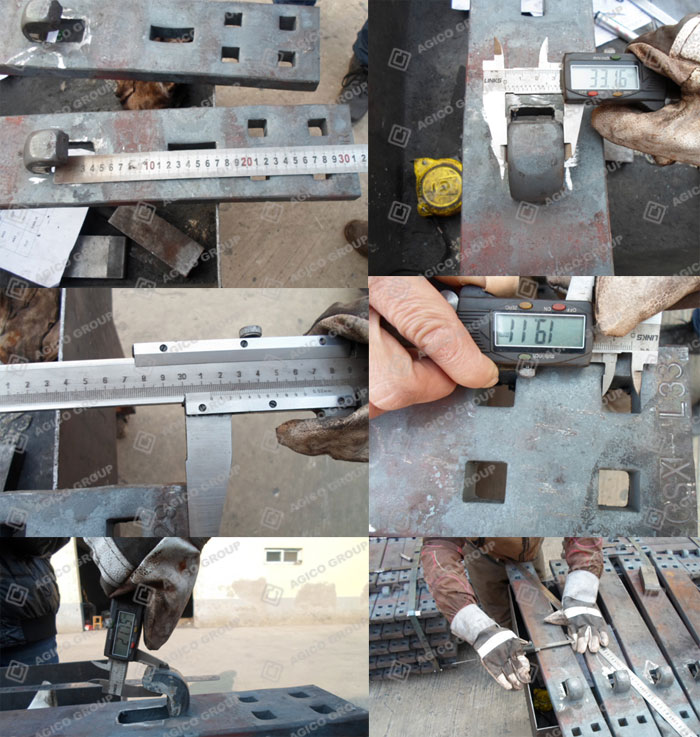 Package and Transportation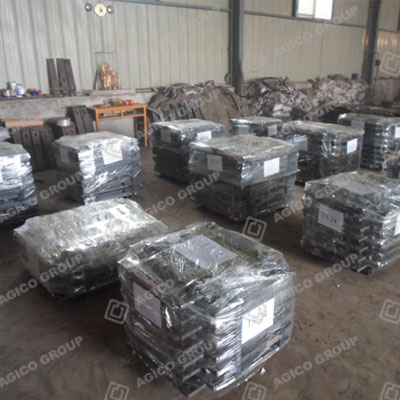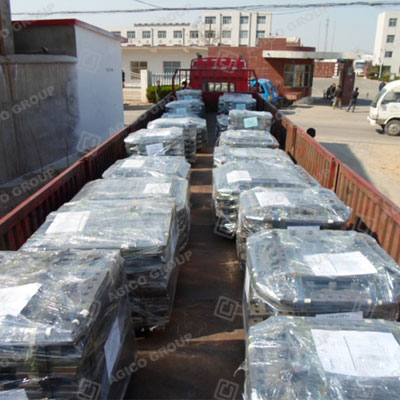 Get in touch now
We receive enquiries in English, Español (Spanish), Русский язык (Russian), Français (French) and العربية (Arabic). Our professional team will reply to you within one business day. Please feel free to contact us!