Rail Anchors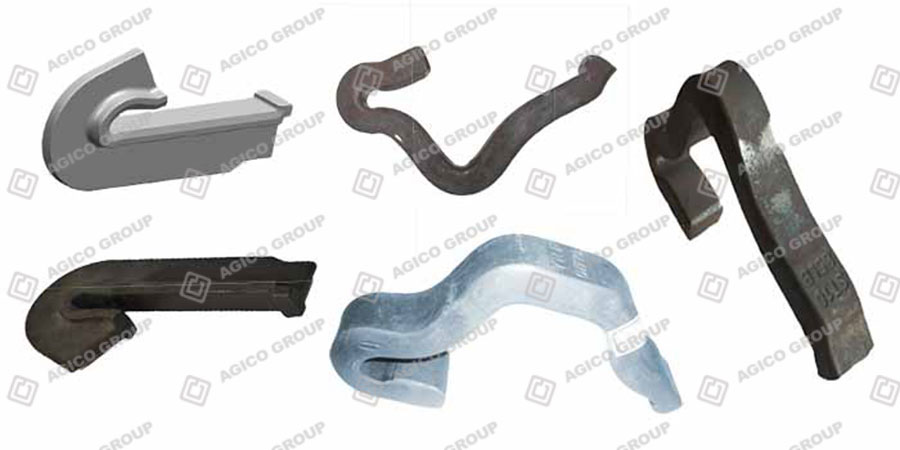 Rail anchors or anticreepers are used where the fastenings system requires an extra creep resisting arrangement, which are made in one-piece construction from spring steel clips that attach to the underside of the rail baseplate and bear against the sides of the sleepers to prevent longitudinal movement of the rail, either from changes in temperature or through vibration, avoiding undo cutting and wear, thus prolonging the life of rail ties. When driven in the rail, the railway anchor grips the rail firmly.
AGICO produces different types of rail anchors. Different shapes of anchors are made of rolled bars of different sections. Our rail anchors can provide full rail base contact, distribute creeping loads evenly, eliminate sleepers chewing or climbing, deliver largest sleeper bearing area.
What's more, these anchors are made for a special rail weight and base width. Our rail anchor quality parameters are all with the International Standards and are readily available in a considerable quantity at all times. AGICO rail anchors are available for almost any rail size and can be used for heavy duty and challenging installations. We also accept special reservation from our customers.
Main Types of Rail Anchors
Rail anchors are used in 50Kg, 85Kg, 90/91LB, 115RE /136RE, UIC54 and UIC60 rail, and so on. We can produce T or V-shaped rail anchors or customers special reservation.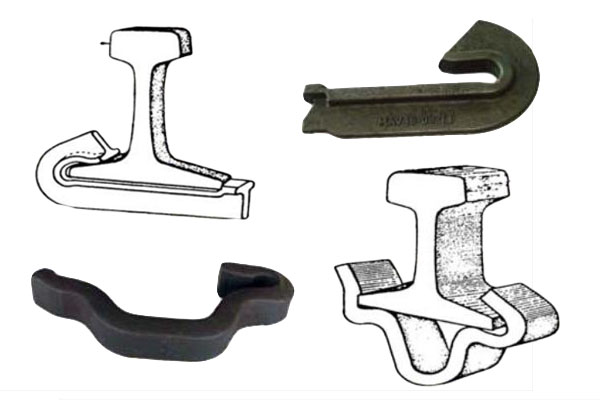 Rail anchor
Type
used in 50Kg, 85Kg,90/91LB, 115RE /136RE ,UIC54 & UIC60 rail or other types upon customers' drawings.
Material
60Si2MnA
45#
QT500-7
Chemical composition(10%)
C:0.56-0.64
C:0.42-0.50
C:3.60-3.80
Mn:0.60-0.90
Mn:0.50-0.80
Mn:≤0.6
Si:1.60-2.00
Si:0.17-0.37
Si:2.50-2.90
Cr:≤0.35
Cr:≤0.25
P:≤0.03
P:≤0.035
P:≤0.08
S:≤0.03
S:≤0.035
S:≤0.025
Surface
plain (oiled),color painting
Standard refers
AS1085.10-20002 , DIN, ISO-9001
Technical specifications of rail anchors
| Type | Material | Weight(g/pc) |
| --- | --- | --- |
| 50kg | 60Si2MnA | 800 |
| 70LB | 60Si2MnA | 800 |
| 85LB | 60Si2MnA | 800 |
| 90/91LB | 60Si2MnA | 800 |
Russian Rail Anchors
Russian rail anchor is a kind of casting product which is used in the construction of railway. It is made of QT400-15 materials. Its mechanical properties in the as-cast state are strictly following the standard of TOCT 7293-85.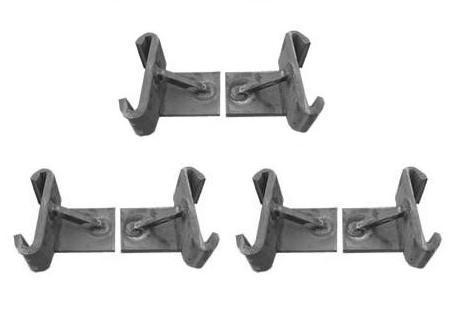 With our own professional department, we have succeeded in producing new rail anchor according to our customers' requests. If you are interested in railway materials and components, please contact with us and we always offer the most professional help to meet your needs.
Adhering to our quality first policy, AGICO pays great attention to quality control management. We have been granted ISO9001-2008 certificates and have received the production license of China's Railway Ministry on railway products. We have a full set of inspection instruments to ensure all our rail anchors and other railway fasteners are of high quality and up to customers' requirements. As a leading manufacturer of rail anchor in China, AGICO also produce other rail fasteners, like elastic rail clip, railroad spike, rail joints, tie plate, and so on. We are looking forward to your inquire.
Get in touch now
We receive enquiries in English, Español (Spanish), Русский язык (Russian), Français (French) and العربية (Arabic). Our professional team will reply to you within one business day. Please feel free to contact us!