Complete Rail Fastenings Products Overview-Part 2
Tie Plate
Tie plate is used to take the load of rail and distribute the load to the sleepers. AGICO can manufacture all types of tie plates by either casting(welded or fabricated type), forging or rolling, applicable of different rail sections, for wooden, steel or concrete sleepers, depending on the load and rail standard, i.e. UIC 60, UIC 54, RN 45, 90 A, etc. If you choose AGICO, dozens of dies available for both forging and rolling.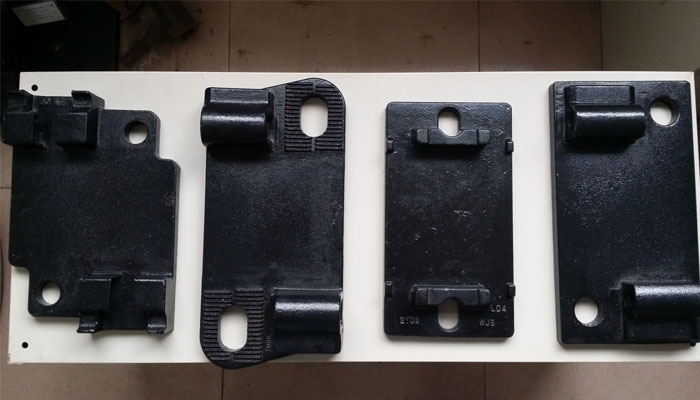 Rail Anchor
Rail anchors or anticreepers are used where the fastenings system requires an extra creep resisting arrangement, which are made in one-piece construction from spring steel clips that attach to the underside of the rail baseplate and bear against the sides of the sleepers to prevent longitudinal movement of the rail, either from changes in temperature or through vibration, avoiding undo cutting and wear, thus prolonging the life of rail ties. AGICO produces different types of rail anchors. Different shapes of anchors are made of rolled bars of different sections. Our rail anchor quality parameters are all with the International Standards and are readily available in a considerable quantity at all times. Rail anchors are used in 50Kg, 85Kg, 90/91LB, 115RE /136RE, UIC54 and UIC60 rail, and so on. We can produce T or V-shaped rail anchors or customers special reservation.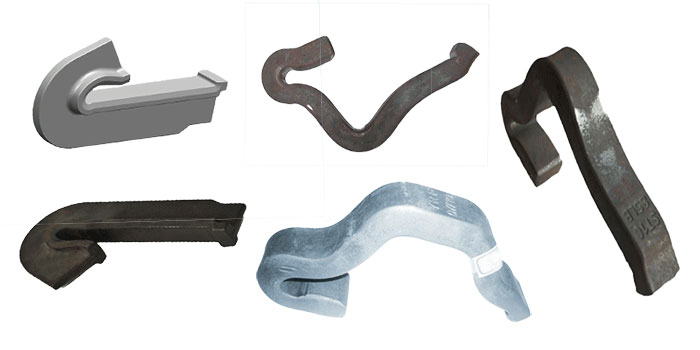 Rail Shoulder
Rail shoulder is cast in the concrete rail ties to fix the elastic rail clips. There are two types of rail shoulders available, the cast-in shoulder and the weld-on shoulder, both of which are used for the fixing of elastic rail clips.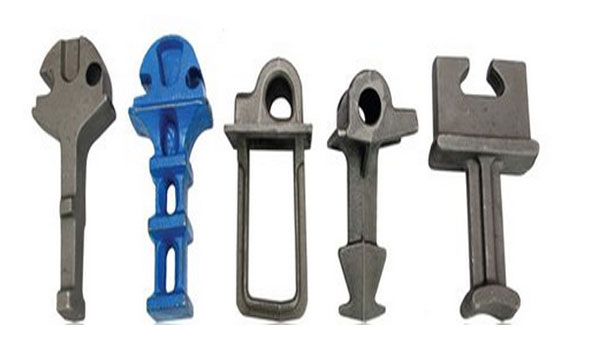 Rail Washer
Railway washer is used between fastenings and rail nuts, such as spikes and nuts, bolts and nuts, etc. Being a professional railway fasteners manufacturer, AGICO Rail already has 58 years of experience. We can produce all kinds of double coil spring washer, single coil spring washer, lock washer, flat washer and other nonstandard customized washer. These washers can be supplied with different finish, such as bright, zinc plated and black. Besides, they can be made with different standards, such as ISO, DIN, ANSI, BS and special standard according to the drawings.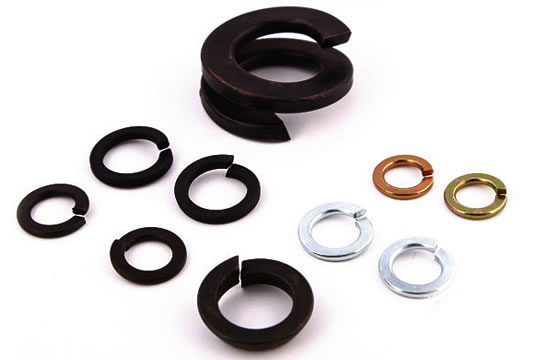 Rail Nylon Insulator
Rail nylon insulator is installed between rail and tie plate, for adjusting rail gauge and electrically insulating railroad rails, clips and bolts from the interior of a concrete tie or sleeper. Its function is the same as a rail pad, but it is thicker than rail pad. For the high speed or high load train, it is a necessary fastener part.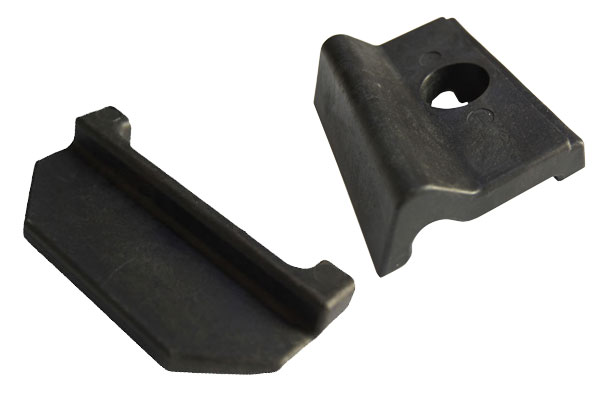 Rail Pad
Rubber rail pads are widely used to reduce fatigue cracking of the concrete ties caused by the vibration of passing train. It is designed between the rail tie plate and foot of the rail, made by an elastic polyurethane mat, which is interposed between steel rails and tie sleepers to protect the sleeper top from wearing and impacting.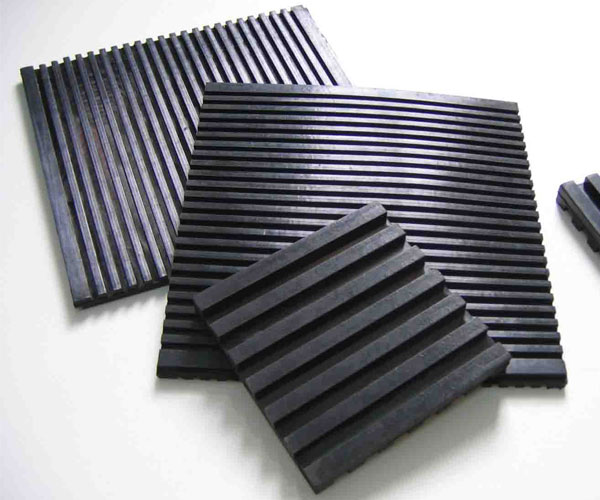 Rail Plastic Dowel
Rail plastic dowel, also called rail plastic sleeve, is a counter-party of screw spike. It must be pre-imbedded into the concrete or wooden sleeper and installed together with screw spikes to fasten the rail tracks. The main materials of AGICO rail plastic dowel are PA66 and HDPE.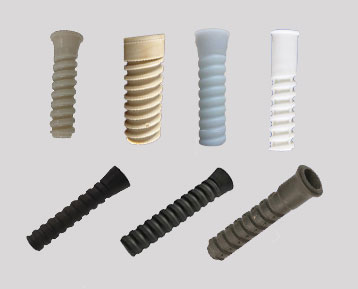 More about rail fastenings details please following the previous page.
Get in touch now
We receive enquiries in English, Español (Spanish), Русский язык (Russian), Français (French) and العربية (Arabic). Our professional team will reply to you within one business day. Please feel free to contact us!