Complete Rail Fastenings Products Overview-Part 1
Rail fastenings keep rails fastened to sleepers, provide a proper slope of rail foot (1:20, 1:40) in the transverse plane, prevent the rail from longitudinal movement, damps noise and vibration coming from rails. Common rail fastenings include screw spike, dog spike, rail clip, rail bolt, tie plate, rail anchor, rail shoulder, rail washer, rail nylon insulator, rail pad, rail plastic dowel, etc.
Screw Spike
Screw spike, also called rail sleeper screw, is a medium or large metal screw used to fasten rail base plate to wooden sleeper. In rail construction with the concrete sleeper, the screw spike is used in combination with a plastic dowel pressed in the concrete, popularly used for rails with wooden sleepers, especially in America and Canada. AGICO can provide various of screw spikes with various sizes, of which, Ss series are the top hot sales spikes.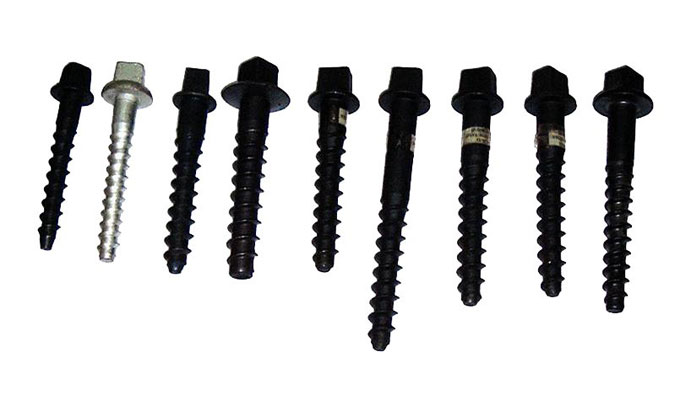 Dog Spike
A dog spike, also called cut track spike, is often used to fasten T-shaped railway track to wooden sleepers, to secure a rail and tie plate to the ties in track, which has a pointed penetrating head with square shank, and the underside of the spike head is sloped to compromise the top of the rail base. The spike is driven into the sleeper with the edge against the grain, which gives greater resistance to loosening. Rail dog spikes also provide a strong, simple and inexpensive solution to securing rail track.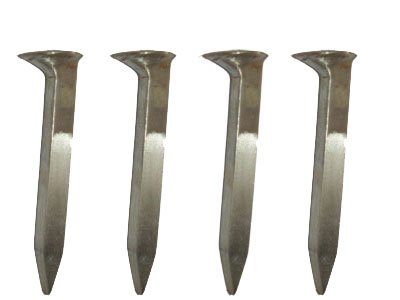 Rail Clip
As a professional manufacturer and supplier of railroad fasteners, with rail clip as our most popular products, AGICO is capable of producing extensive range of elastic rail clips with optimum quality. Designed with high precision, our rail clips are imparted with high tensile strength and corrosion resistance. With more than 20 years' rich experience, our monthly production capacity can be up to 5,000.000 pieces which could help shorter delivery time. Strict dimensional control and the use of high quality spring steel but best price is our one competition. Another competition is that we can produce various kinds or elastic rail clips like E-type (E1609, E1809, E1817, E2007, E2009, E2055, etc), SKL tension clamps (SKL1, SKL3, SKL12, SKL14, SKL75, etc), PR series, Nabla clips, gauge lock clip, Deenik clip as well as other standard and non-standard clips(e.g. Pandrol and Vossloh) can be customized by drawing or samples.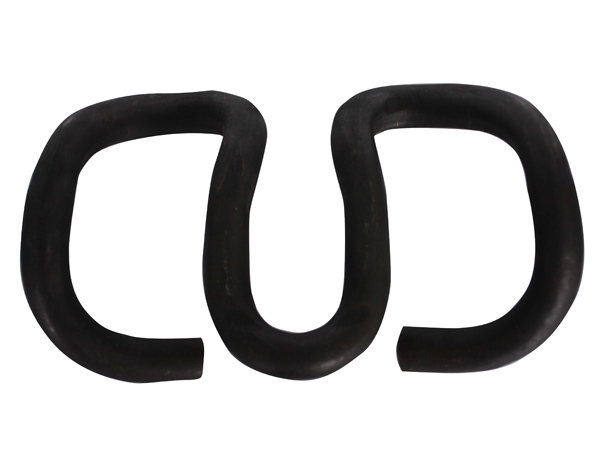 Rail Bolt
Rail bolt, also named track bolt, is one of the most important rail fasteners. It is used to fasten rail joints to link rails or to fix sleepers with rails. The size of track bolt always changed along with the requirement of the section of rail. Track bolt is usually used with rail washer and nut to fasten the rail tightly. The track bolt can be classified into several types such as BHON Track Bolt, Cup Head Oval Neck Fish Bolt, Heavy Hex Head Frog Bolts, Anchor Bolt, Tunnel Bolt, etc. As the leading manufacturer and supplier of rail fasteners in China, AGICO can produce large quantities of railway bolts according to different standard. Non-standard OEM is available if the buyer provides a drawing or sample.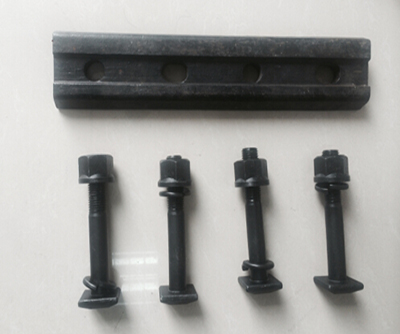 More about rail fastenings products please following next page.
Get in touch now
We receive enquiries in English, Español (Spanish), Русский язык (Russian), Français (French) and العربية (Arabic). Our professional team will reply to you within one business day. Please feel free to contact us!