6 Kinds of Insulating Railway Accessories
Among all kinds of railway accessories, due to long-term exposure to outdoor, most railway accessories are made of special steel material. However, there are also some railway accessories made of insulating material. These railway parts are not only corrosion resistance, anti-rust, but also not conductive or permeability. Next let me give 6 kinds of insulating railway accessories.
Insulated Rail Joint
Insulated rail joint is a kind of railway fishplates which made of thermosetting materials. This new rail technology is now widely used in modern railway construction. They are usually used as the bonded or non-bonded joints. Our insulated rail joints are all manufactured by special heat treatment.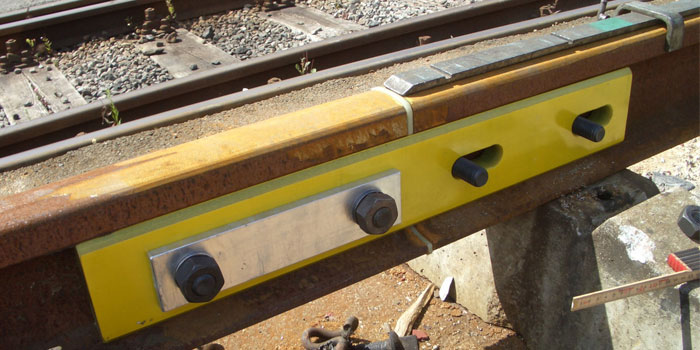 EVA / HDPE / Rubber Rail Pads
Rubber rail pads are widely used to reduce fatigue cracking of the concrete ties caused by the vibration of passing train. It is designed between the rail tie plate and foot of the rail, made by an elastic polyurethane mat, which is interposed between steel rails and tie sleepers to protect the sleeper top from wearing and impacting. Our EVA/HDPE/rubber rail pads are with high elasticity, applying to types for rails such as rail UIC54, UIC60, BS80lbs, BS100lbs, and sizes as ordered. The pads can be customized with or without grooves, in various possible designs, depending on customers' requirements.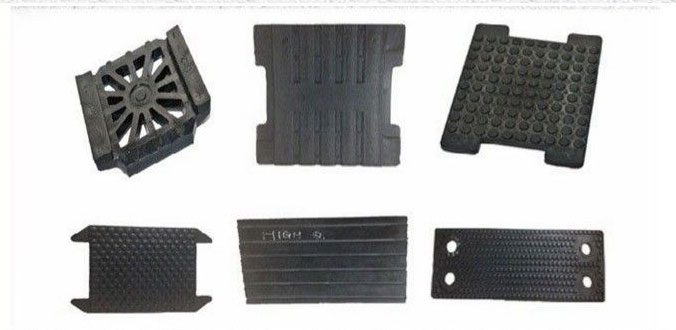 Rail Insulator
Rail insulator is installed between rail and tie plate, for adjusting rail gauge and electrically insulating railroad rails, clips and bolts from the interior of a concrete tie or sleeper. Its function is the same as a rail pad, but it is thicker than rail pad. For the high speed or high load train, it is a necessary fastener part.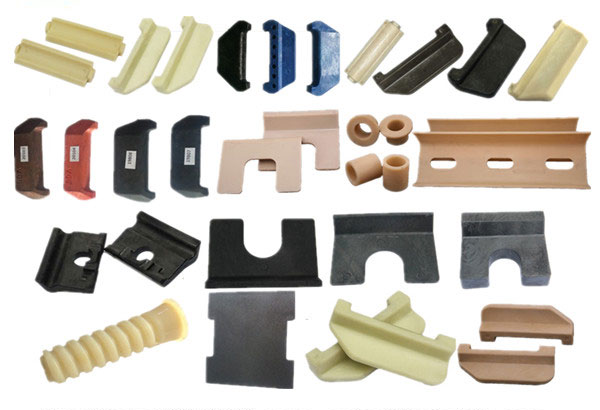 Rail Plastic Dowel
Rail plastic dowel, also called rail plastic sleeve, is a counter-party of screw spike. It must be pre-imbedded into the concrete or wooden sleeper and installed together with screw spikes to fasten the rail tracks. The main materials of AGICO rail plastic dowel are PA66 and HDPE. AGICO RAIL is a professional railway fasteners manufacturer and we have been supplier for 50 years. With granted ISO9001-2008 certificate, AGICO RAIL can produce many kinds of international standard types of rail fasteners such as AREMA, BS, GB, UIC or DIN.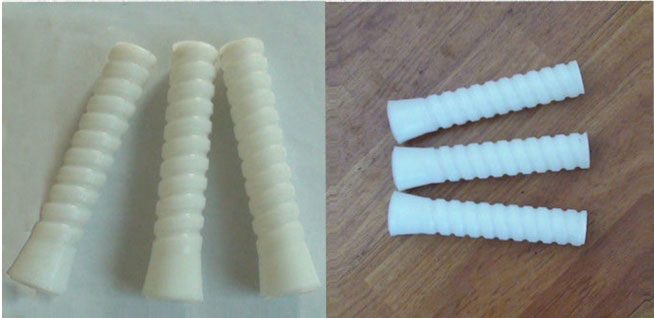 Plastic Sleeper
Plastic Washer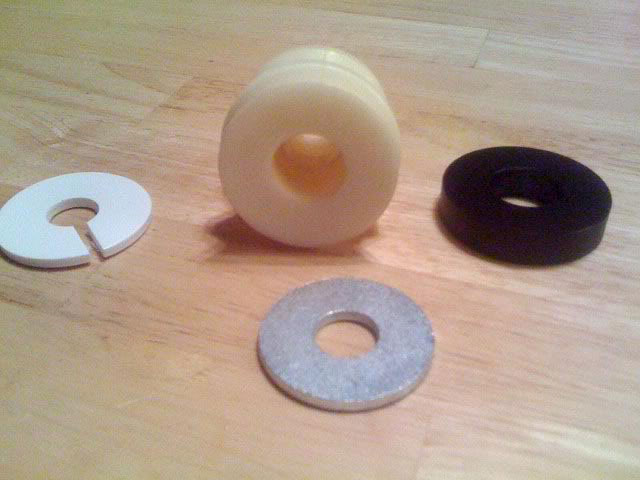 Get in touch now
We receive enquiries in English, Español (Spanish), Русский язык (Russian), Français (French) and العربية (Arabic). Our professional team will reply to you within one business day. Please feel free to contact us!