Insulated Rail Joints Manufacturer and Supplier
Insulated rail joint is a kind of railway fishplates which made of thermosetting materials, while, general rail joints are conductive. This new rail technology is now widely used in modern railway construction. Commonly, rail joints can be divided into three types: bolted rail joints, compromised rail joints and insulated rail joints. Comparatively speaking, bolted rail joints are usually used to join rail tracks together before they are welded. When we join two different rail sections, the compromise rail joints are needed. As for insulated rail joints, they are usually used as the bonded or non-bonded joints.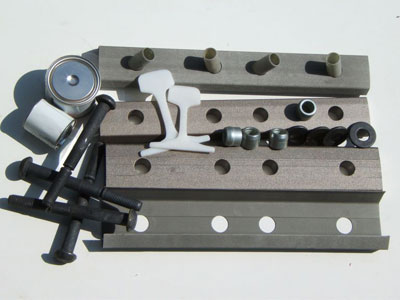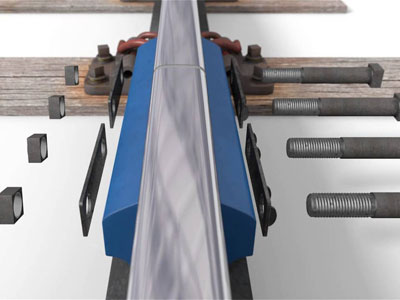 Insulated Rail Joints Features
Be made of thermosetting materials
Non-conductive
Rustproof
Anti-erosion
Ultraviolet –proof
Non-magnetic
Rail components cannot be reprocessed
Free from being stolen
AGICO Insulated Rail Joints
For the purpose of safe signal control, insulated rail joints are required to determine the position of the train. AGICO can produce various kinds of insulated rail joints with different properties according to the type of force application, installation and manufacture. Their common advantages are: they offer the highest safety, reliability and durability – in all climates. All our insulated rail joints are manufactured from steel or polymer composites.
Our insulated rail joints are all manufactured by special heat treatment. Rail joints play an important role in connecting and fastening rails. While the speed and load of rails are increasing, it requires a higher performance to the property of rail joints. What's more, during the heat treatment, the hardness and the impact of rail joints can be different according to the degree of water quenching.
Rail Joints Classification
Insulated rail joints: in order to stop the flow of current beyond the track circuited, we insert insulating medium in the rail joint.
Compromise joint: when two different rail sections are required to be joined together, compromise rail joint must be the first choice.
Bridge joints: When the rail ends are projected beyond sleepers as in the case of suspended joint and they are connected by a flator corrugated plate called as bridge plate it is termed as a bridge joint.
Suspended rail joints: When rail ends are projected beyond sleepers it is termed as suspended joint. This type of joint is generally used with timber and steel through sleepers.
Supported rail joints: when the rail ends on a single sleeper it is termed as supported joint. The duplex joint sleeper with other sleepers is an example of the supported joint.
Get in touch now
We receive enquiries in English, Español (Spanish), Русский язык (Russian), Français (French) and العربية (Arabic). Our professional team will reply to you within one business day. Please feel free to contact us!