Why Some Railway Fishplates Have No Holes?
Railway fishplates, also called rail joints, are usually used to connect two rail tracks together so as to ensure the train running firmly. According to different rails, railway fishplate can be divided into three types, fishplate in light rail, fishplate in heavy rail, rail joint in crane rail. Fishplate abroad has BS and UIC series, such as BS80A, BS90A, UIC60, UIC54.
Specifically, there are two types including 4 holes and 6 holes. Fishplate in railway must be used with the fish bolt, which can fasten fishplate to rail track and make sure the safety of railway transportation. But have you ever found some railway fishplates have no holes? And do you know why?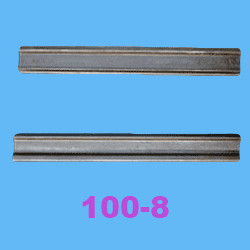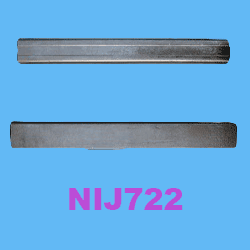 Generally, the railway fishplates are fastened with the help of fish bolts. But sometimes, in order to fix the railway fishplates into the rail track more firmly, the fish plate can also be welded to the track. So in that condition, there are no holes on the surface of railway fishplates so as to improve the convenience for welding.
Apart from railway fishplates with no holes, AGICO can also provide various rail joints of high quality according to the requirements of our clients, and our rail joints are up to international standards, such as BS, UIC, GB, AREMA and DIN, etc.


Get in touch now
We receive enquiries in English, Español (Spanish), Русский язык (Russian), Français (French) and العربية (Arabic). Our professional team will reply to you within one business day. Please feel free to contact us!