Railroad Tie Plates for Sale
Railroad tie plate, also called base plate, is a thick panel made of steel which is used between the rail and tie or sleeper. The tie plate usually works with anchor bolt or railroad spike by sustaining the load of a rail track and transferring part of the load to the tie sleeper so that the rail will be steadier and maintained in the right gauge. Moreover, rail tie plate can also be used to extend the longevity of a new track installation so that the safety for passengers and railway workers can be better achieved.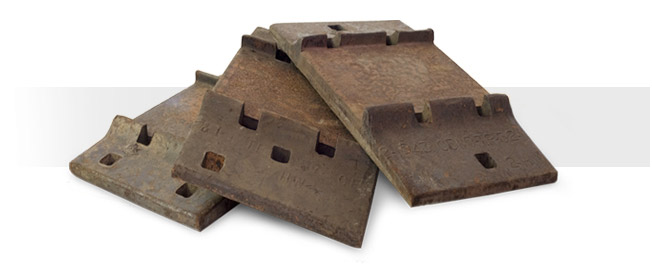 As the most competitive forging tie plate producer in China, AGICO can manufacture all types of tie plates by either casting(welded or fabricated type), forging or rolling, applicable of different rail sections, for wooden, steel or concrete sleepers, depending on the load and rail standard, i.e. UIC 60, UIC 54, RN 45, 90 A, etc. If you choose AGICO, dozens of dies available for both forging and rolling.
Types of Railroad Tie Plate
Rail tie plates can be classified into single shoulder tie plates, double shoulder tie plates, casting rail tie plates, and special AREMA hook twin tie plates, etc. All these tie plates can be provided by AGICO.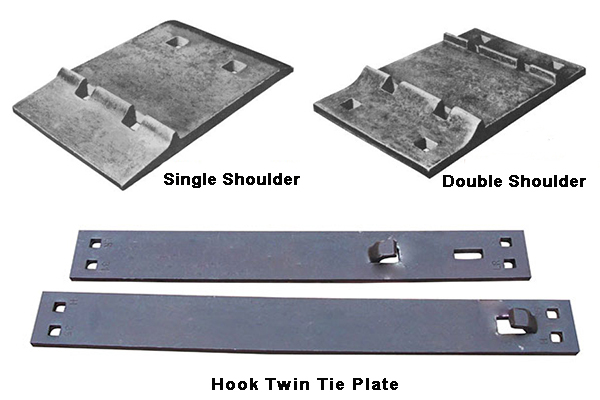 Advantages of Rail Tie Plate
Rail tie plates distribute the rail to the ties and provide uniform bearing surface for the rail prevent rail movement.
Rail tie plates provide proper cant and central loading and more uniform wear on the rail head.
Rail tie plates hold the rail rigidly to gauge and protect ties against undue wear, which prolongs the service life.
Rail tie plates are fabricated from heavy hot-rolled steel sections which are punched and sheared to size.
Railroad Tie Plates Purchasing Notice
Tie plates are available to be compatible with your rail system. When ordering, please be sure to include the following information:
The Size of rail being used.
The length and width of tie plate you need.
Single or double shoulder.
Number of holes and the positioning.
Any special Rib and Cant requirements.
Get in touch now
We receive enquiries in English, Español (Spanish), Русский язык (Russian), Français (French) and العربية (Arabic). Our professional team will reply to you within one business day. Please feel free to contact us!