Cast and Forged Railway Products
Railway products include rail fish plates, rail clips, track spikes, rail anchors, rail clamps, tie plates, fish bolts, steel rail, and sleeper and so on. Which products of them are made by cast and forging?
Rail Fish Plates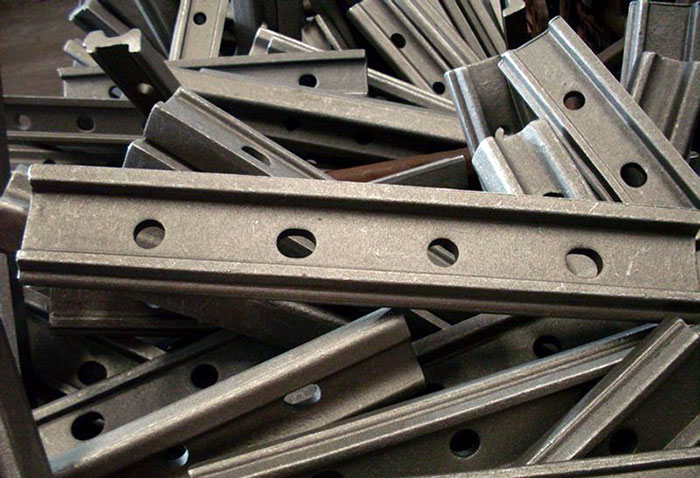 Rail fish plate is used to connect two rails together so as to ensure the safety and smoothly of train running. The rail joints are usually made of flat steel with four or six holes. As the most important part of rail joint system, on the one hand, when meeting the very high heat climate, rails will tend to expand or get longer, and the rail joint can provide rooms for expansion. On the other hand, rail joint is always installed near the road crossing, which gives great convenience for the repair crews to remove pieces of rail track with ease.
Tie Plates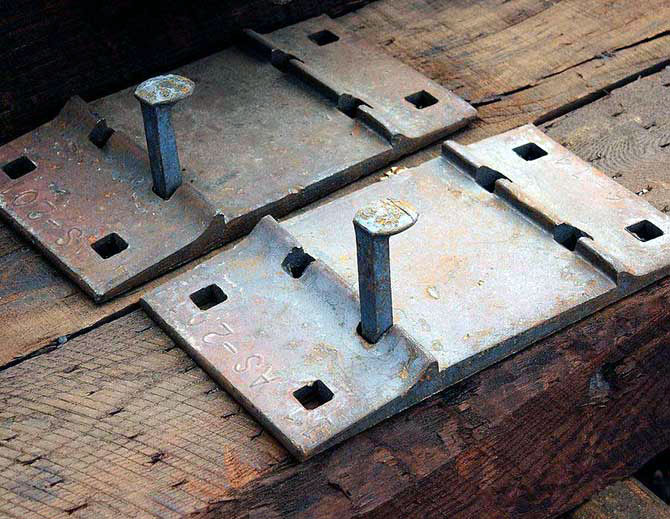 The tie plate usually works with anchor bolt or railroad spike by sustaining the load of a rail track and transferring part of the load to the tie sleeper so that the rail will be steadier and maintained in the right gauge. Moreover, rail tie plate can also be used to extend the longevity of a new track installation so that the safety for passengers and railway workers can be better achieved.
Rail Anchors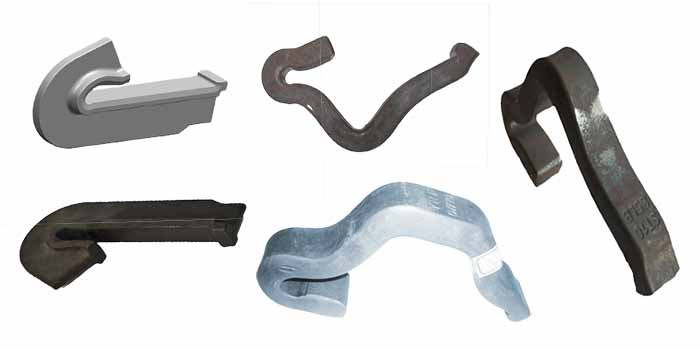 Rail anchors or ant creepers are used where the fastenings system requires an extra creep resisting arrangement, which are made in one-piece construction from spring steel clips that attach to the underside of the rail baseplate and bear against the sides of the sleepers to prevent longitudinal movement of the rail, either from changes in temperature or through vibration, avoiding undo cutting and wear, thus prolonging the life of rail ties. AGICO produces different types of rail anchors.
Rail Shoulder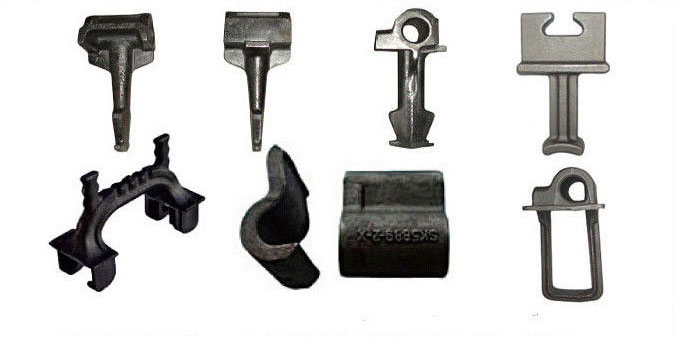 Rail shoulder is cast in the concrete rail ties to fix the elastic rail clips. There are two types of rail shoulders available, the cast-in shoulder and the weld-on shoulder, both of which are used for the fixing of elastic rail clips. The cast in shoulder is made by casting from iron, such as, GB/T 1348-1988, NF EN 1563(1997), ISO1038, DIN 1693, JIS G5502 (2001), KS D 4302, GOST 7293(1985) or BS EN 1563(1997).
Get in touch now
We receive enquiries in English, Español (Spanish), Русский язык (Russian), Français (French) and العربية (Arabic). Our professional team will reply to you within one business day. Please feel free to contact us!